I had a conversation the other day with my friend (also a huge Whovian) about how neat it would be to see a female Doctor. She agreed completely, but we found ourselves wondering, "Who could play the Doctor?" 
Without thinking about it, I suggested Freema Agyeman. Why? Because she's awesome, obviously. She played Martha, and got that role by playing another character. Colin Baker got the role of the 6th Doctor by playing a Time Lord who shot Peter Davison, so why not have an actress who played a minor character, who then played a companion? It sounds wonderfully recursive and just like Doctor Who casting to me!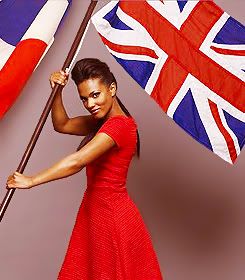 Freema Agyeman: Because it's just wibbly-wobbly enough to work.
(Freema photo credit goes to crazybitcharoundhere)
delirieuse likes this
passionslikemine submitted this to femaledoctorwho